GRID License Manager provides you with all the necessary tools to monitor usage of GRID licensed features. With it you can:
View your GRID license capacity

Monitor usage and license availability

Track license expiry dates

Monitor Virtual Machines (VMs) using GRID licenses
Accessing management interface:
You can open below URL on the license server host to access the management interface
http://localhost:8080/licserver.
Monitoring license capacity and availability:
Select "Licensed Features" from the left hand side panel in the management interface.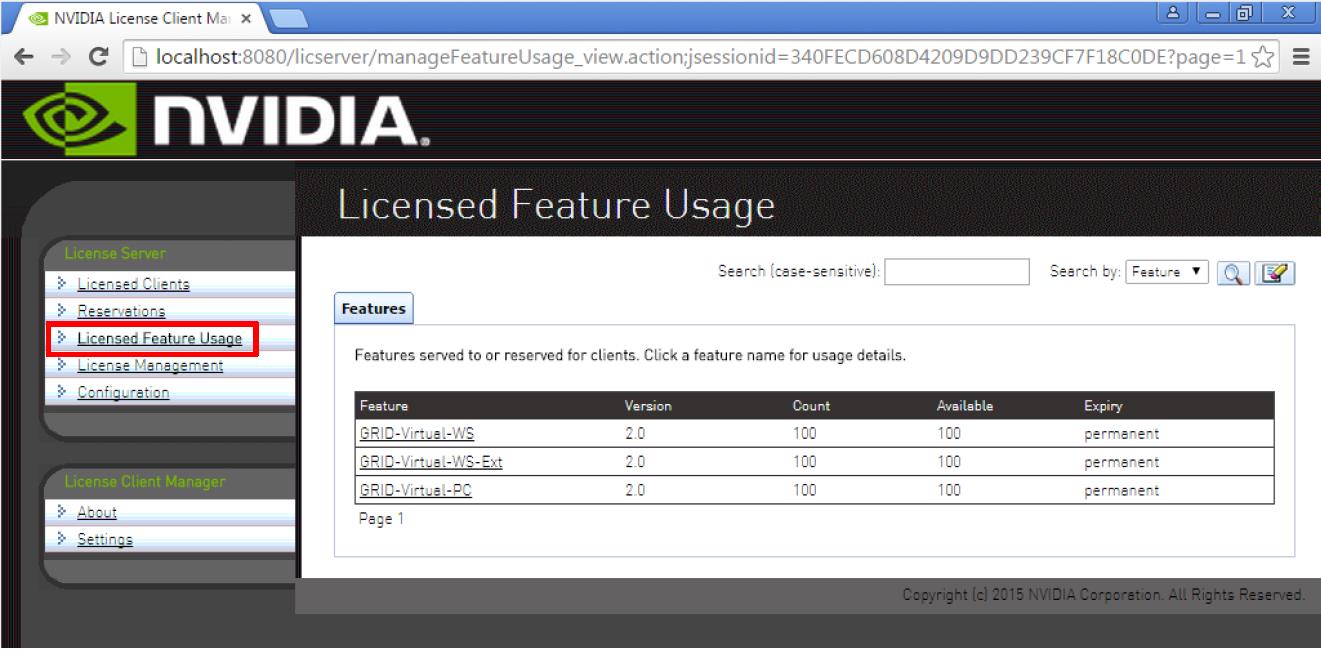 You will see a list of all the licensed GRID editions currently deployed. "Count" indicates the total number of licenses for each edition that are currently deployed. "Available" indicates the licenses available to use at any given time. This number goes down as GRID enabled VMs check out licenses from the server. When availability drops to zero, it means the usage is at peak capacity.
You can also view when the right to use a term-based license ends under the "Expiry" column. For a perpetual license, this field will be marked 'permanent'.
You can select any license type from this list to find out details of all the clients that are currently using this license.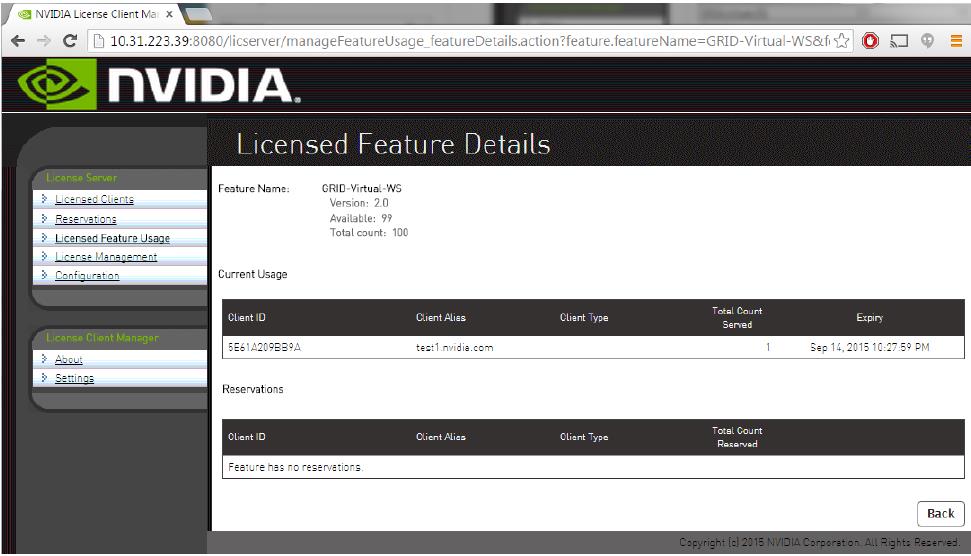 Monitoring licensed clients (VMs):
To view all the clients that are currently using GRID licenses, select "Licensed Clients" from the left hand side panel. You can select individual clients from the list to view further details about them.